Laser micro-machining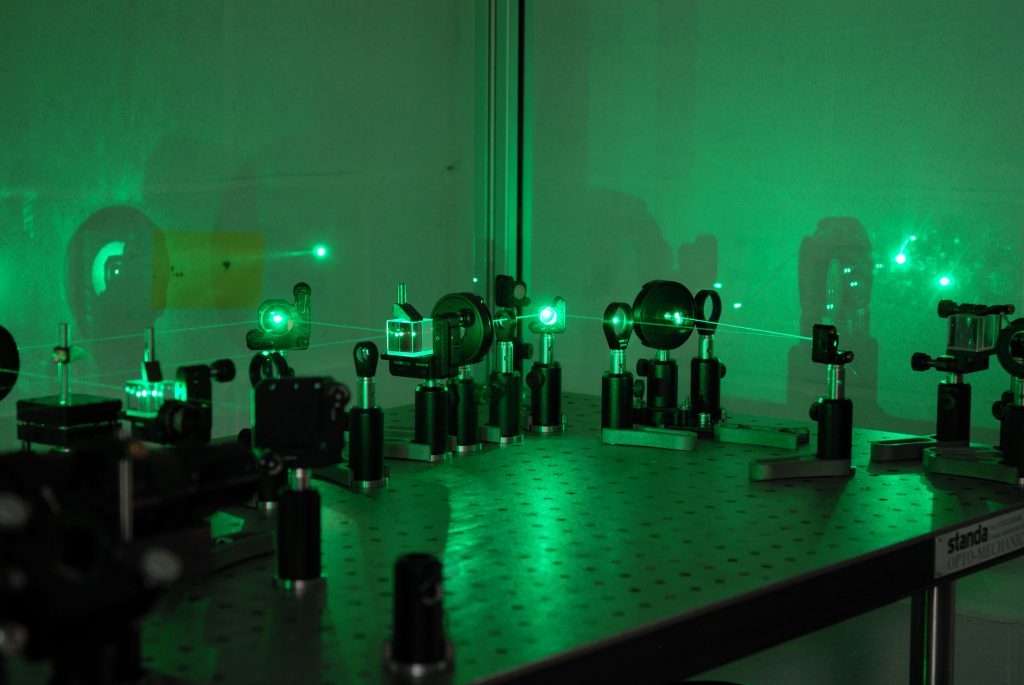 Lasers are widely used in industry for cutting, welding, marking, engraving…, with excellent precision. The choice on the laser source depends on various parameters like the type of material, targeted precision for the process or final investment and operation costs.
For instance, ultrashort laser sources permit to reach unprecedented performances in terms of precision and limited side effects. Multitel disposes of a large panel of laser sources and optical systems for defining the right process for your applications.
Multitel proposes:
Feasibility studies and process development
Development of custom optical systems and/or laser sources for achieving the previously demonstrated performances.
Laser micro-machining platform

Our equipments for laser machining nous permit to find out the most appropriate process in function of the targeted application:
Different available laser sources:

Ultrashort laser with adjustable pulses duration from 500 fs to 10 ps delivering up to 1 mJ. This lasers operates at 130 nm but can be frequency converted down to 515 nm, 343 nm and 267 nm.
Source delivering high energy pulses (1.2 mJ) with 250 ps at 1030 nm also converted to visible and UV.
Adjustable laser sources from 10 to 200 ns, one delivering 1 mJ per pulse at 1030 nm and the second one 0.5 mJ that can be combined with an OPO to reach the 2 to 4 µm band.
System operating in CW or nanosecond Q-switched mode, up to 150 W average power.

Various galvo-scanners, operating at up to 2 m/s.
Linear translation stages with resolutions on the order of tens of microns.
Spatial beamshaping.
Laser assessment (power meter, autocorrelators, optical spectrum analyzer, beam profiler) and materials: microscope, optical profilometer…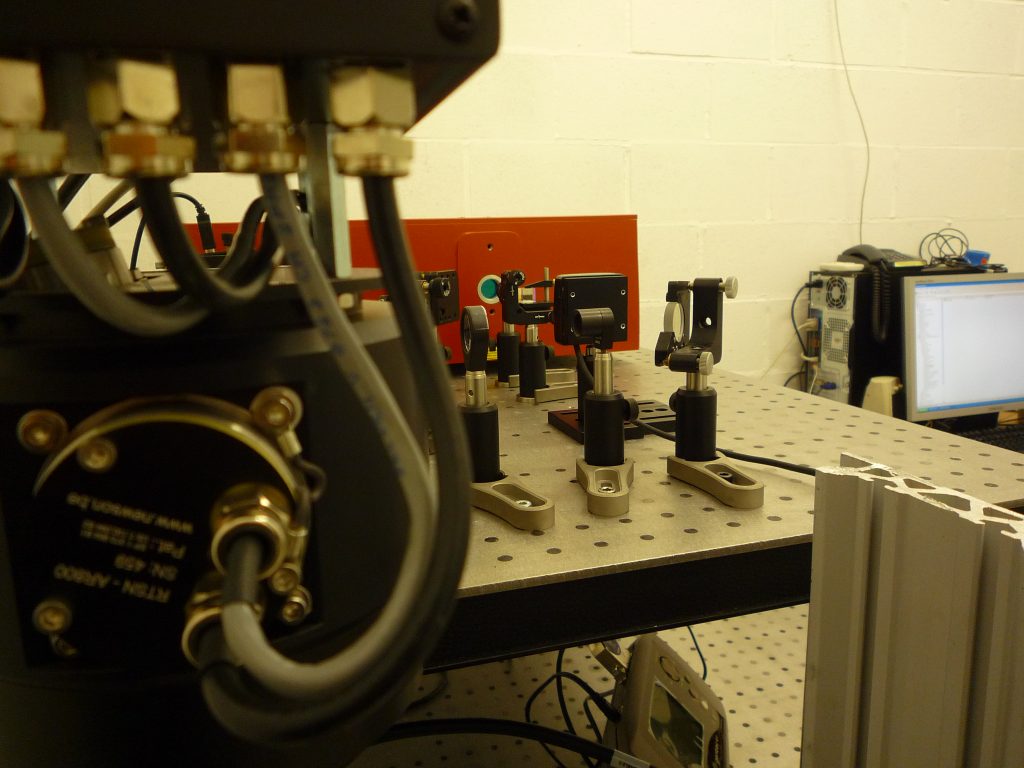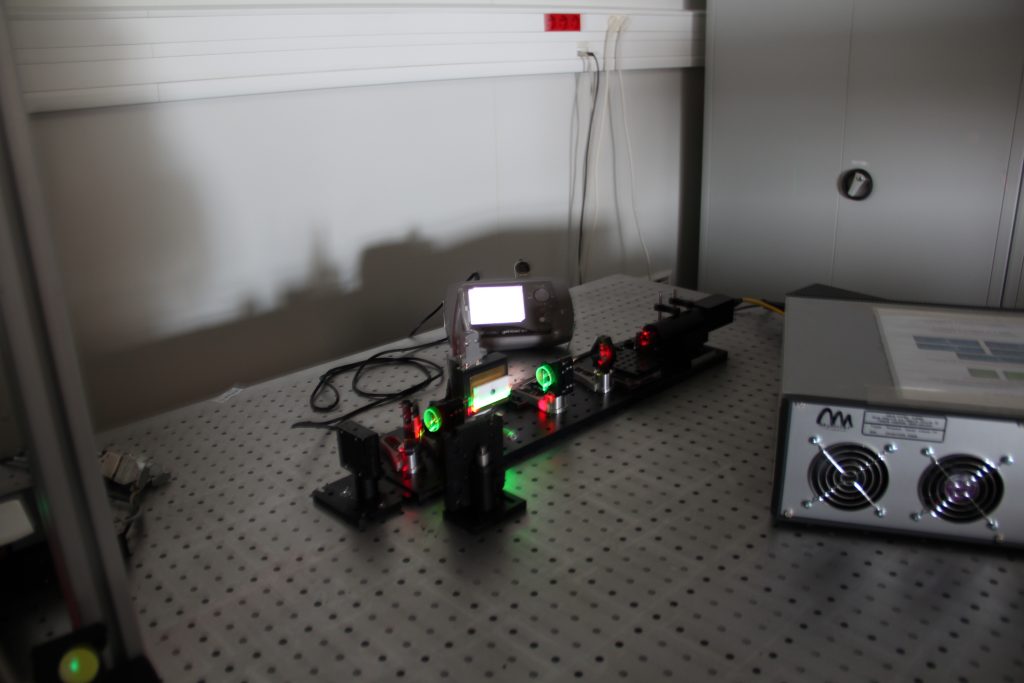 Application fields
Marking, engraving, micro-welding, sintering, thin films ablation, micro-cutting, drilling…
Surfaces texturation and functionalisation, nano-particles fabrication…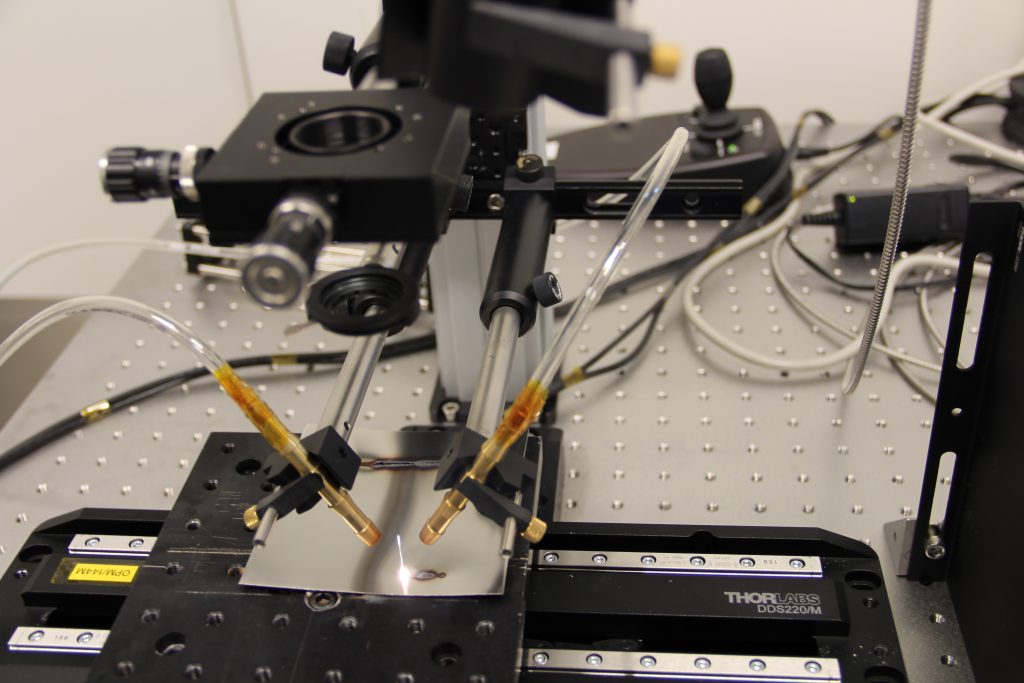 Materials
Metals, polymers, glasses, composites, ceramics…