Fibre laser
MULTITEL has a strong experience in fire lasers development, going from Ultrashort to CW sources and covering a large spectral range (Vis, NIR, Mid-IR). The Applied Photonics department can help you developing the right fibre laser source for your application needs. Our lasers are currently used in various sectors like medical imaging, micromachining, sensing…
Our laser solutions
Multitel develops different type of laser sources based on fibre optical technology. Such laser sources exhibit high reliability, compactness, excellent beam quality and efficiency. For some applications we combine out fibre laser technology with other free-space amplification systems for reaching high energy. In all cases, our sources exhibit high beam quality and pointing stability.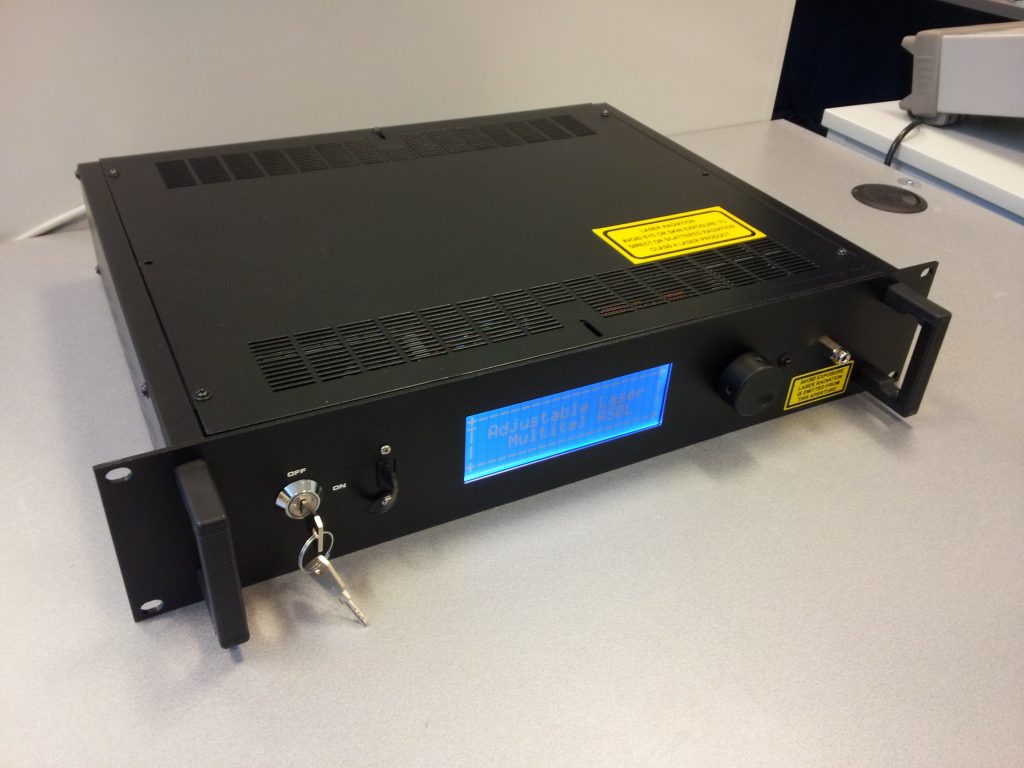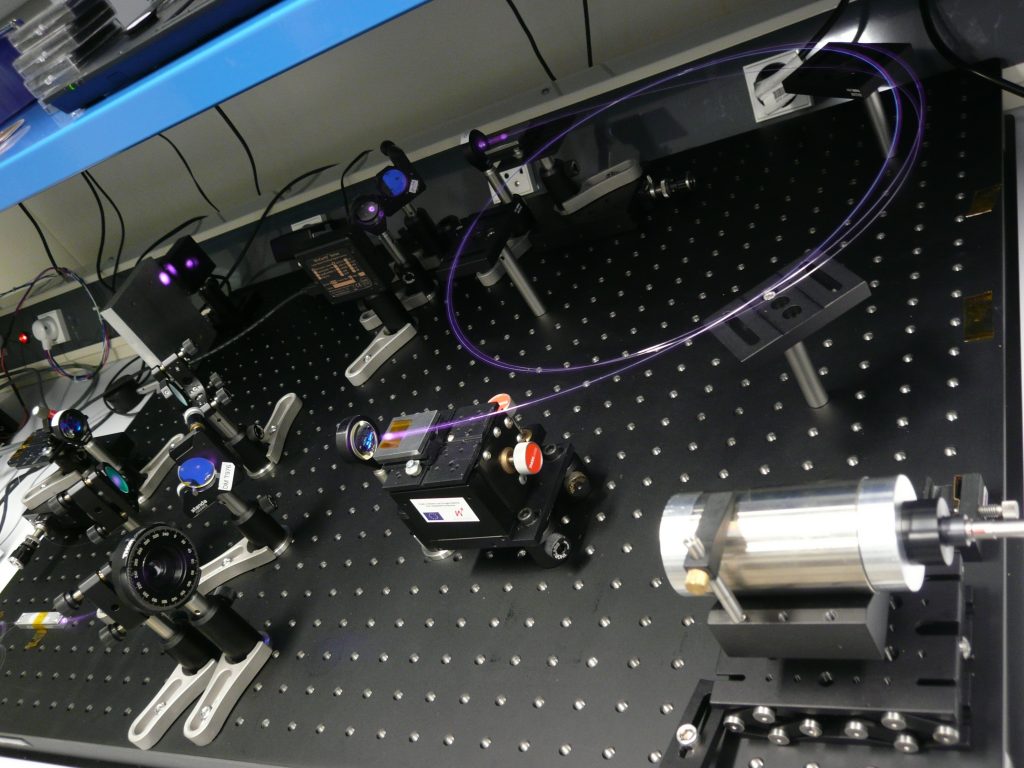 Custom design
After defining all your specifications and constrains, MULTITEL can design for you a laser source adapted to your mechanical, thermal and optical requirements. The lasers can be delivered as OEM or benchtop modules with different remote control options, always taking into account security aspects to users like in IEC-60825 standard.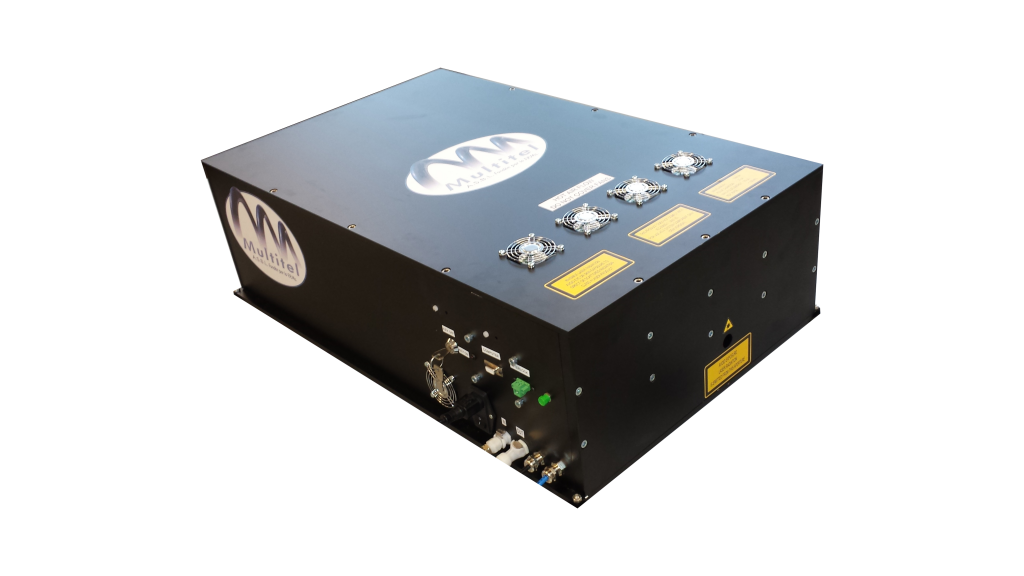 Besides, MULTITEL offers also its competences in prototyping for:
Packaging of opto-electronic systems
Special fibre components fabrication
Special fibre to fibre interfaces.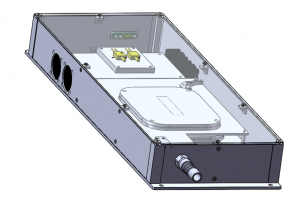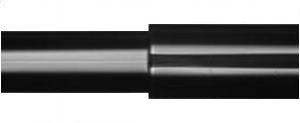 Examples of applications and adapted fibre laser sources
Application
Laser solution

Doppler Lidar
1550 nm fibre laser with 350 ns pulses duration, 8 kHz spectral linewidth and 170 µJ energy per pulse
THz generation
1550 nm fibre laser with 70 fs pulses duration, 50 MHz repetition rate and 100 mW average power
Micro-machining
1064 nm, 25 ps and 120 µJ with a spectral bandwidth lower than 0.5 nm and permitting to efficiently generate visible and UV light.

1950 nm, 500 ps and 120 µJ with a spectral bandwidth lower than 0.5 nm and permitting to efficiently generate mid-IR light.

Scientific, medical applications
1030 or 1064 nm adjustable pulse width and repetition rate laser source from 100 ps to 4 ns and from 150 kHz to 5MHz respectively, up to 4 W average power. Ideal for process optimization.
Metrology, spectroscopy, tomography
Supercontinuum light source from 400 nm to 2400 nm, with a spectral power density of 2 mW/nm (joint patent US 9270075 B2, WO2011124867A1, EP2556408A1).
Example of other developments
Raman amplifiers (40 dB gain at 1180 nm); High power CW laser for materials welding, femtosecond oscillators…