Cybersecurity Training
One of the challenges that companies and other institutions (hospitals, police zones, municipal administrations and other public authorities, etc.) will increasingly face concerns the control of new digital risks. Securing its data in a mobile and hyperconnected world is fundamental.
In this context, Multitel and the Eurometropolitan e-campus jointly organize a cycle of cyber security training, consisting of three 3-day modules, spread over one year.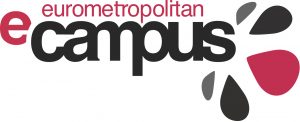 These courses are taught by cyber security and cyber crime specialists, including Jean-Jacques Quisquater (Professeur émérite UCL), François Koeune (K2CRYPT – UCL),  Sébastien Lugan (UCL), Franck Dumortier (UNamur), Alain Ninane (UCL), Charles Cuvelliez (ULB), Ramin Sadre (UCL),…
Our Cybersecurity training modules (in French only)
All our trainings are delivered in French.
Please browse the French version of our catalogue.
Time and location of the training
These courses are delivered at Eurometropolitan e-campus, situated 13, Rue du Progrès – ZI Tournai Ouest I in 7503 Tournai (Belgium). Free parking available.
Courses start at 9:00 am and end about 5:00 pm.
Terms and conditions of registration
Are you looking for other training?
Don't hesitate to consult our Network trainings and RedHat training.
Share this page