NEURO INSIGHTS
Empowering Parkinson's disease patients in their personalized care path

Objective of the project
The aim of the project is to develop a patient-centred platform to capture, analyze and record patient-generated health data and interdisciplinary data on patients with neurological diseases, starting with Parkinson's disease. The results of the project will provide patients and caregivers with user-friendly tools to continuously monitor the disease, intervene more quickly in the path of care, and improve quality of life at a lower cost.
PD is an individual disease with different rates of progression, which requires ongoing monitoring to provide the necessary data related to a patient's daily activities. Ultimately, the wealth of data will support new treatments. Studies have shown that slowing the progression of the disease leads to improved quality of life and net financial benefits to the health care system.
The project Neuro Insights has been approved by the Biowin Cluster in the framework of Plan Marshall of the Walloon Region.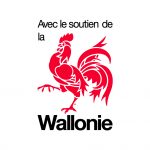 Contribution of Multitel
Multitel is the technology partner, particularly in the areas of motion capture without 3D markers, Artificial Intelligence, diagnostic imaging and speech processing. Multitel will develop the necessary tools for processing complex events, data structuring, artificial intelligence and machine learning, etc.:
To develop and to evaluate new non-contact motion capture devices and neurodegenerative disorder software to capture motion data relevant to PM analysis.
To develop and to evaluate a speech analysis tool that will capture and analyze the voice of neurodegenerative patients and extract objective and quantitative characteristics relevant to PD assessment.
To customize a voice-activated assistant that mimics the standard medical protocols and questionnaires a neurologist is expected to use.
To develop a gesture recognition engine that will allow the assistant to guide the patient through the motor exam, if necessary.
Application
Neuro-degenerative diseases monitoring
Coordinator
Partners
Eonix
Multitel
VZW Arteveldehogeschool
ULiege