MICROLAB
Lab-on-chip laser micro-manufacturing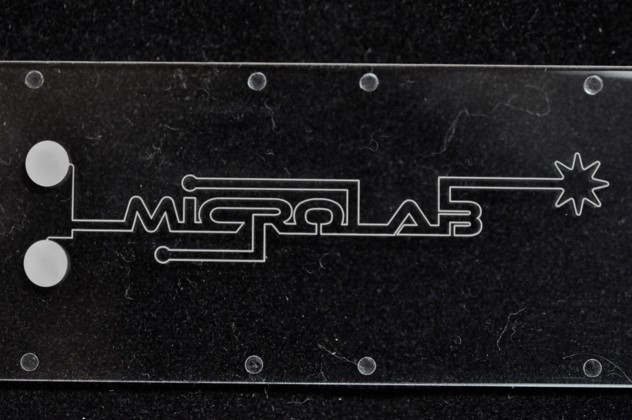 Objective of the project
The project Microlab has multiple objectives:
exploit the properties of femtosecond lasers for designing and making on-demand custom micro-fluidic chips;
exploit the properties of femtosecond lasers for micro et nano structuring the microfluidic chips channels surfaces in order to facilitate fluidics flux and thermal transfers;
enhance injection molds properties with micro structuration and functionalized surfaces;
exploit the properties of thulium laser for micro-fluidic chips encapsulation;
develop numerical tools for designing microfluidic channels and micromachining patterns;
study the possibilities to integrate various sensors for liquid detection, chemical reaction or temperature evolution into the micro-fluidic channels by the aerosol jet printing technology;
realize a demonstrator composed of:
– a first laser module for micro-machining. This module will permit to realize microfluidic circuits on various materials (glass, polymer, ceramics and metals)
– a second laser module for encapsulation. Two approaches are foreseen: laser direct welding of two transparent thermoplastics or combining laser technology with additives selective micro-impression;
– an automation unit permitting the link between the two previous modules in order to obtain an autonomous demonstrator capable of fabricating a complete microfluidic chip.
The project MICROLAB has been approved by the Mecatech Cluster in the framework of Plan Marshall of the Walloon Region.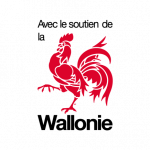 Contribution of Multitel
Participation to the definition of the needs and feasibility studies.
Participation to the development of the micro-machining set-up.
Participation to the micromachining and functionalization laser process studies on injection molds.
Active contribution to the elaboration of the exploitation plan by an internal evaluation of potential commercial impacts induced by the project Microlab.
Applications
Lab-on-chip devices, diagnostic kits…
Coordinator
Partners
Coris BioConcept
Femto Laser Services
Citius Engineering
Multitel
Sirris
Cenaero