CONCORDA
CONnected CORridor for Driving Automation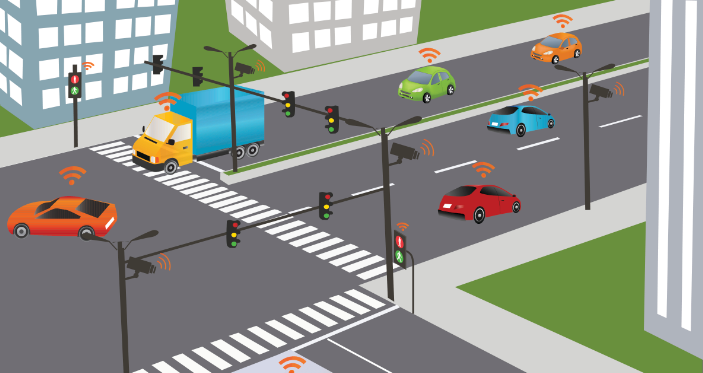 Objective of the project
CONCORDA is a CEF Transport ( Connected Europe Facility) project, funded by the European Union.
CONCORDA will prepare the European motorways for automated driving and high density truck platooning with adequate connected services and technologies.
The main objective of the project is to assess the performance (reliability/availability) of hybrid communication systems combining 802.11p and LTE under real traffic situations. The Action will elaborate, agree and potentially validate issues related to hybrid, safe and secure communication, digital infrastructure and positioning accuracy, that require a consensus between sector-specific viewpoints.
The Action builds upon both the EATA (European Automotive Telecommunication Alliance), to ensure cooperation between the telecommunication and automotive industry, and the C-Roads Platform, in order to ensure interoperability and harmonisation of C-ITS services.
Contribution of Multitel
Multitel will focus on the LTE-V technology that is based on Ericson's standardization proposals in 3GPP. The LTE-V technology combines cellular access with ad-hoc connectivity between vehicles.
The contribution will consist in the validation of the ITS services implemented by the project partners and chosen (based) among (on) 3GPP reference use-cases proposed by TR22.885 (Technical Specification Group Services and System Aspects: Study on LTE Support for V2X Services). Testing activities will cover all needs expressed by partners related to both the physical communication layer (radio communication) and logical layer.
Coordinator
Partners
Ministère de l'Intérieur (Spain)
Telefonica
CTAG
Nokia
Ford
Multitel
IMEC
KULeuven
ICCS
Ministère de l'Infrastructure et de l'Environnement (Greece)
Bosch
MOW
Centro Ricerche Fiat
Ministère de l'Infrastructure et de l'environnement ( Netherlands)
NXP
Vodafone
TUE
Tass International
Eurofiber
Escrypt
PSA ID
Deutsche Telekom
Peuget Citroen Spain
Renault
KPN
OPNT
IFSTTAR