MOBITS
MOBility oriented Intelligent Transport System
Objective of the project
The aim of the MOBITS project is to define and develop a demonstrator of an integrated and dynamic information system to both passengers and operators of public transport in order to provide a real-time status of the transport offer.
To promote effective mobility on a public transportation network, it is important to rely on an attractive information system contributing to enhance and improve traffic flow while reducing the impact on the environment. The MOBITS project aims to develop integrated and dynamic information system for passengers and public transport operators that offers a real-time and easy access to multimodal information. The system allows correlating a maximum of transportation information sources in order to intelligently merge data. This fusion allows offering maximum value and presenting information to users and operators in an open and understandable way. That way, comfort of users of public transports is increased and service delivered by public transportation can be optimized.
The project MOBITS has been approved by the Transport & Logistics Cluster in the framework of Plan Marshall of the Walloon Region.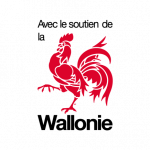 Application
Urban mobility
Coordinator
Partners
Eonix
Vetasoft
SRWT
Multitel
Cetic