CHARMING
Components for Highly Advanced time-Resolved fluorescence MIcroscopy based on Nonlinear Glass fibres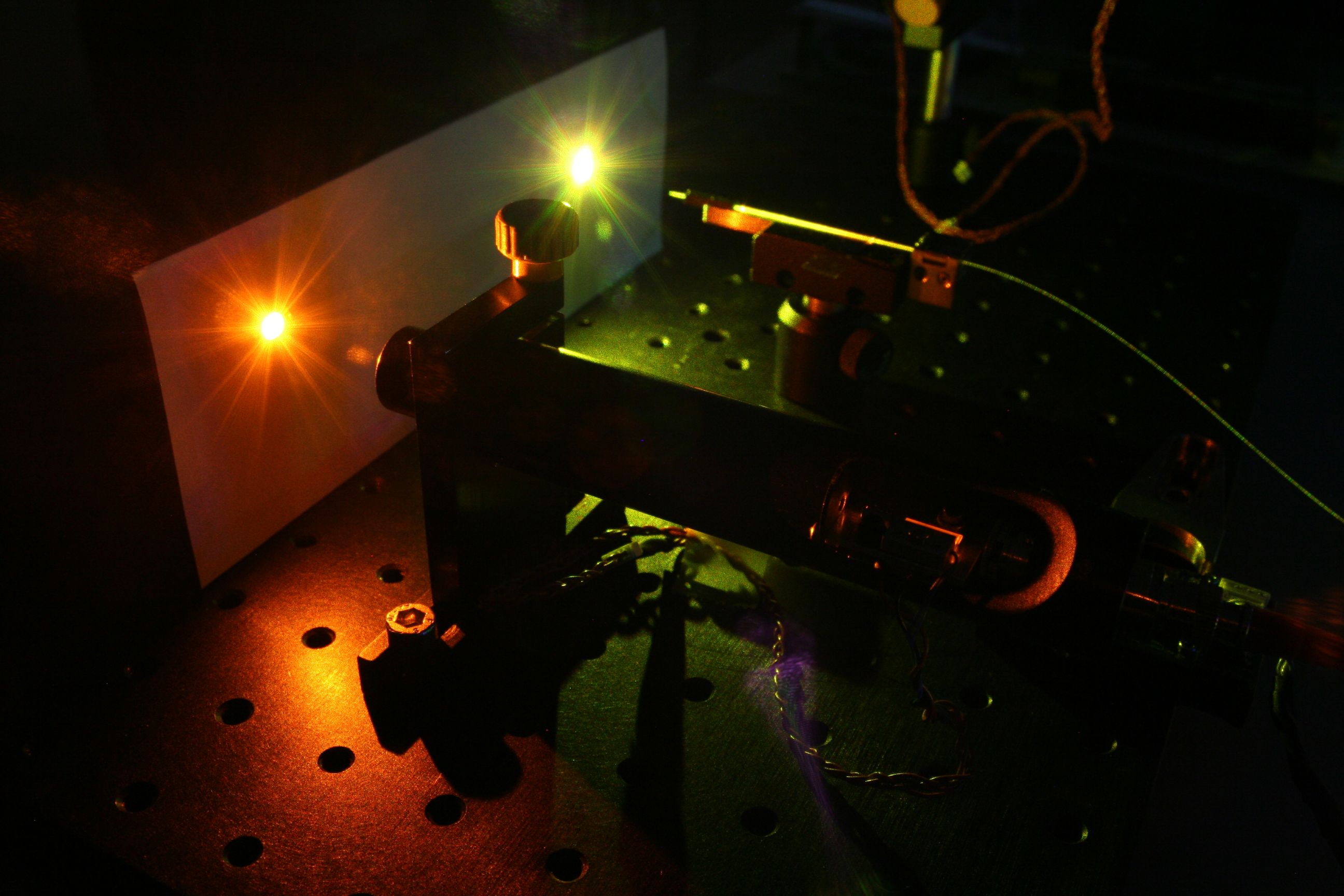 Objective of the project
The project CHARMING aimed at developing compact and fully fibred visible lasers for fluorescence spectroscopy and high resolution confocal microscopy systems. Various visible lasers are required for these applications, with the following characteristics:
Picosecond pulses (< 100 ps) at repetition rates adjustable from 1 to 80MHz;
Average output power from 5mW to 500mW (depending on repetition rate);
Linear polarization, single-mode output, with very stable pointing, all in-fibre…
During the project CHARMING the technology of single mode fibres periodical poling was significantly improved and permitted to reach records of second harmonic generation into fibres. Tens of milliwatts in the green were demonstrated and the Watt level was reached at 775 nm. The origin of poling decay in fibre was clearly explained. Other components or functions like electro-optical modulation and pulse-picking were also demonstrated in the project.
Contribution of Multitel
MULTITEL was coordinator of the project CHARMING. Furthermore, MULTITEL was an important technical contributor to the project on the development of mode-locked fibre lasers and amplifiers for second harmonic generation components integration and assessment.
Application
Microscopy
Coordinator
Partners
University of Southampton
Acreo
Picoquant
Nanoplus
Ixfiber
FORC