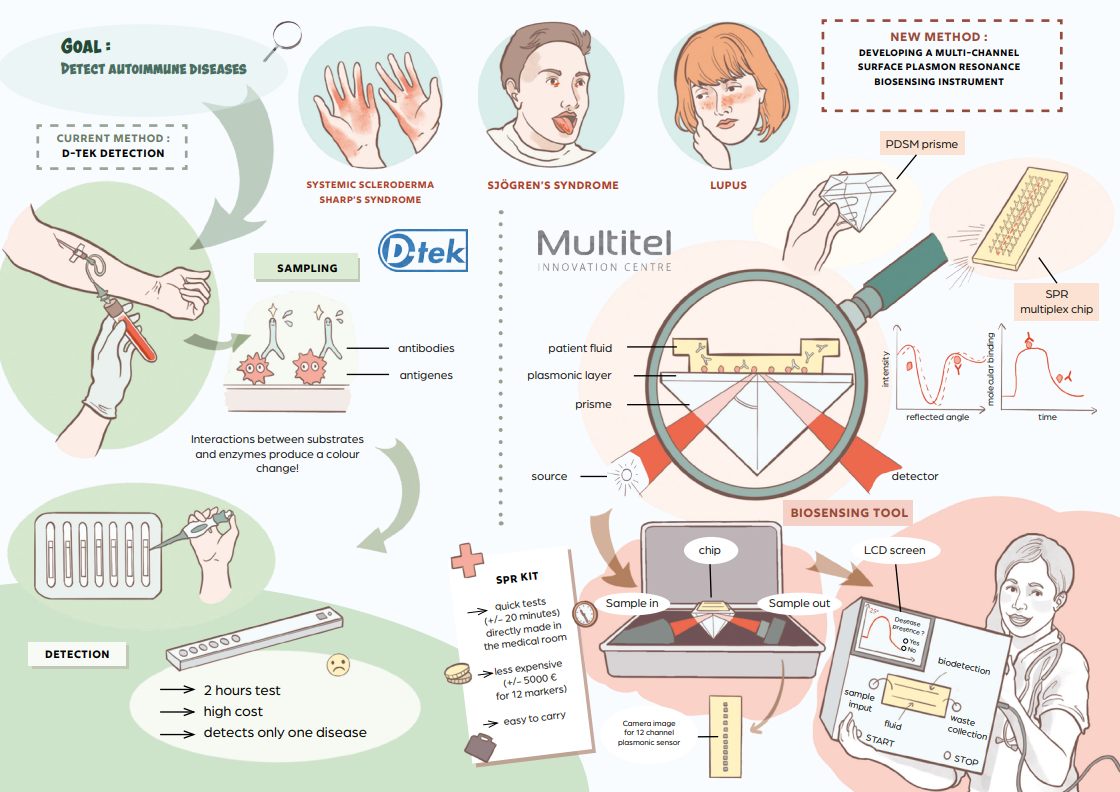 Objective of the project
The objective of the project is to develop a multi-channel surface plasmon resonance (SPR) biodetection instrument as well as the associated biofunctionalized multiplex SPR chip. The instrument and chip (i.e., SPR kit) will be required to detect one or more autoimmune diseases to replace the D-Tek Diagnostic Tiger Kit. The SPR kit will be designed for rapid testing (in less than 20 minutes) directly at the care site.
The SPR chip, a single layer of aluminum a few tens of nanometers thick on a glass or polymer substrate, will be functionalized by printing lines or dots (microarray dot printing) with probe proteins specific to the antibodies to be detected. The biochemical functionalization protocol will be developed to immobilize existing probes (proteins developed by D-Tek).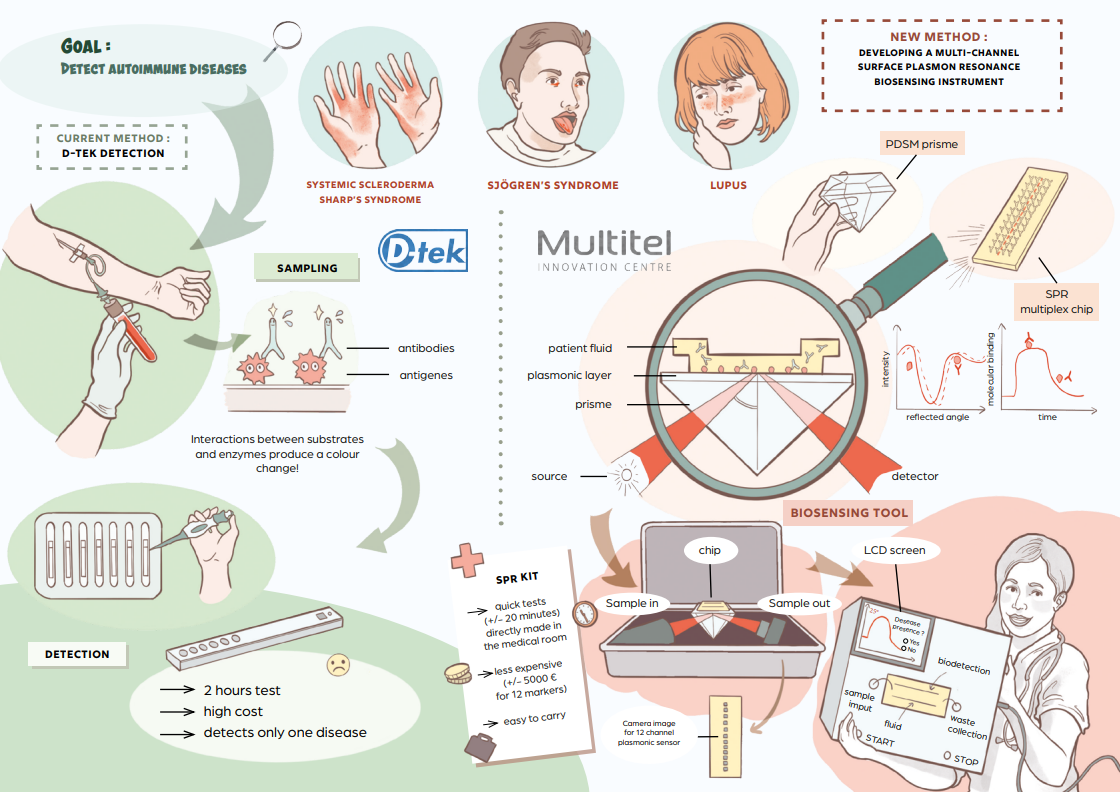 Contribution of Multitel
In order to promote the international mobility of researchers to Wallonia, the SPW Recherche has set up a mechanism to finance their hosting in Wallonia/Wallonia-Brussels Federation: the BEWARE Fellowships 2 programme.
This BEWARE programme (for BElgian WAllonia REsearcher) is co-financed by the European Commission's Marie Skłodowska-Curie Actions (COFUND – contract 847587).
BEWARE2 therefore intends to attract 75 qualified researchers to Walloon companies where they will spend half of their stay while the other half will be in a university, university or research centre.
It is in this context that D-tek and Multitel are collaborating through the SPRaidLab 2 project.
D-tek s.a. is a Belgian biotechnology company specialized in the development and manufacture of diagnostic kits for human autoimmune diseases.
See here the portrait of the researcher linked to this project:
Coordinator
Partner