Railway Certification
The Railway Certification department of Multitel (MultiRailLab) is an independent laboratory for the ERTMS certification, specialized in testing and maintenance solutions, as a support for the certification and validation of industrial solutions and components, in particular for the railway signaling sector (ERTMS). It provides R&D in the design of new tools (hardware and software) as reference for the whole railway sector, including simulators and emulators for all the major components of ERTMS / ETCS.
The European Regulation 765/2008 which states that new EVC equipment needs to be tested in ISO 17025 accredited laboratories. The Railway Certification department of Multitel has been the first ISO 17025 accredited laboratory (427-TEST) for EVC test following the Subset-076 & Subset-094 (since February 2011) and EUROBALISE / BTM test following Subset-085 (since June 2013) with extension to Subset-116 since September 2017. Multitel has also developed its own test standards for RBC and IXL, namely Subset-RBC and Subset-IXL for which are also in the process of accreditation.
Multitel participates in a number of ERTMS R&D activities, developing ERTMS tests solutions and services for the European Union Agency for Railway and the European Commission, the industry (Unisig members and non members) and infrastructure managers.
Examples of test solutions and services are:
Test and validation
This is done at 2 levels:
Subset-076 (EVC – onboard train computer), Subset-085 and Subset-116 (Balise and BTM testing).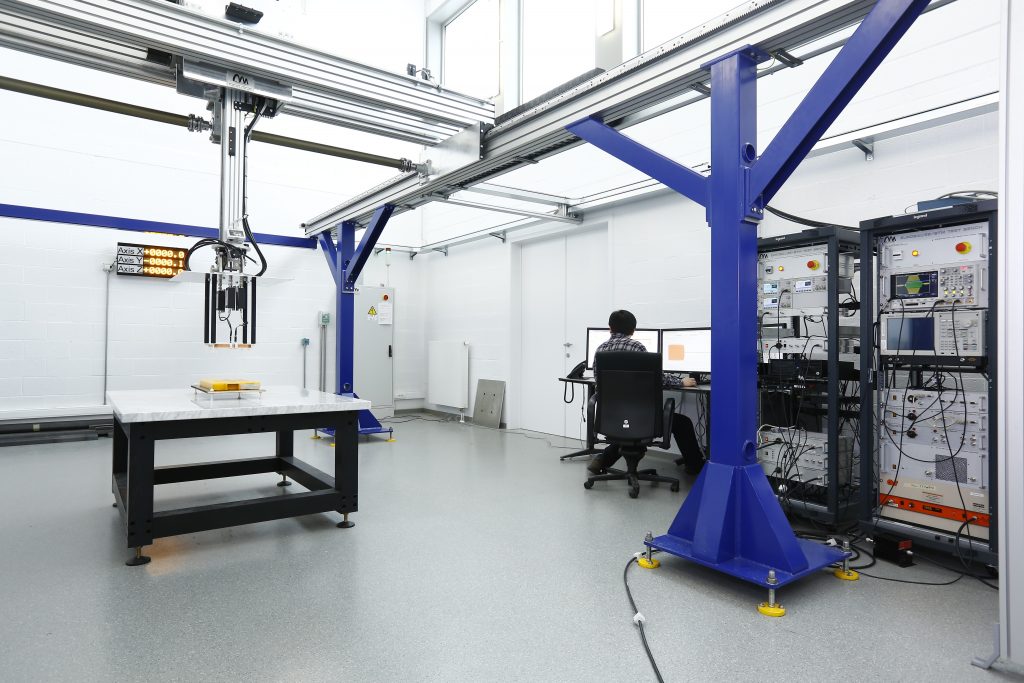 We have also a Subset-RBC (developed by Multitel) and used by a large number of RBC suppliers for Subset-026 and Subset-039 compliancy among others.
MultiRailLab can provide in laboratory early detection of train/track validation problems. Actually, we can provide full validation of new lines as well of new trains on existing tracks, based on project data, gradients, operational and engineering rules, balise and radio telegrams. Our services are compliant with Subset-111 and Subset-112 and our internal and richer format MRL.
More info about our ERTMS for Subst-026 for Baseline 2 and 3 and CTCS Test and Validation services
Full test Benches
for Subset-076, Subset-085, Subset-116 and some Multitel's voluntary standards such as Subset-RBC, Subset-DMI (enhanced version of Subset-121)…
More info about our ERTMS / CTCS / KRTCS Test Benches
Simulators and Emulators
Multitel provides emulators for most ERTMS / ETCS components, including European Vital Computer (EVC: MRL-VCD-EMU, known as the Automatic Train Protection of the Onboard Unit (OBU) of ERTMS / ETCS. It also includes its subcompoments such as DMI (Driver Machine Interface), JRU (Juridical Recording Unit), LEU (Lineside Electronic Unit), BTM (Balise Transmission Module and antenna), KMC (Key Management Center), BCD (Block Center Debugger: RBC Emulator) among others.
More info about our ERTMS / CTCS simulators and emulators
Maintenance solutions
Multitel offers solutions and equipments used for maintenance purposes. Few examples are BTM, Balise and air-gap interference production test equipments for quality and predictive analysis of hardware and services, JRU data visualization tools and JRU Data converters for the migration of train trackside infrastructure to laboratory, line capacity evaluation tools and EVC on track validation tools, Eurobalise onboard (MRL-OBA) and track solutions (MRL-PBA and MRL-EPG) for maintenance, prevention and detection of even rare faults (MLT-OTA).
At the system level tests, Multitel's ERTMS System Integration Laboratory for Interoperability test (M-SILAB) offers a comprehensive test environment for interoperability and compatibility tests of several ETCS sub-systems of a network. Indeed, it is capable of testing complex environments, with multiple trains and its interactions with multiple onboard equipments (European Vital Computer – EVC), Radio Block Centres (RBC) or Interlock equipment (IXL), with our simulators and/or emulators or against real equipment (interfaces might need to be implemented in a case-by-case basis). These tests can be used to plan train traffic, test train/track interoperability issues among different manufacturers and to optimize resource consumption.
More info about our ERTMS / ETCS Maintenance tools
European R&D projects
Last but not least, Multitel has participated in a number of European R&D projects such as INEA (TEN-T), Shift2Rail projects. As examples: in FSED project (Facilitating and speeding up ERTMS deployment), Multitel worked on the cross validation of multiple onboard and track implementations of ERTMS baseline 2 equipments, including the definition and test of operational scenarios of the main European Countries. Other  INEA (TEN-T) projects: 2012-EU-60022 FSED2 – Facilitating and speeding up ERTMS deployment – second phase, SIERTMS (INEA project 2014-EU-TM-0279-S – Support to the implementation of ERTMS) and Shift2Rail VITE project (S2R-OC-IP2-02-2015 – IT virtualisation of testing environment). Multitel is also responsible for the first baseline 3 onboard equipment certification.
European and International activities
Multitel supports the definition of a number of standards on ERTMS / ETCS, through tenders and projects with the participation of ERA (European Union Agency for Railways). Not only limited in Europe, Multitel has been involved in the development of Chinese and Korean standards, such as the CTCS and KRTCS/KTCS-2.
For this kind of support Multitel has used and makes available:
Standard Creation Tools
MultiRailLab provides tools for the creation of languages (MRL-LED) (such as Subset-026, Subset-039…) describing packets and messages; Test Cases (MRL-TCD) and databases and Test Sequences or the edition of Operational Scenarios (MRL-TSD).
More info about our ERTMS / ETCS Standard Creation Tools
Besides these tools, Multitel has created a number of addition tools to support the efficiency of the creation, support and maintenance of Command and Control Railway specifications. Most of them are not publically available, but we will be glad to discuss them and eventually making them available as well, such as tools for traceability and coverage among tests and requirements.
Subscribe here to get more detailed information about our products and services
.

Multitel is accredited by BELAC under certificate number 427-TEST ( see scope of application in document below).